Are You Ready To
GET YOUR HOME SOLD?
we're passionate about selling homes in this new marketplace
We believe that successful people are busier than ever before, and therefore require that the home selling process be made as easy as humanly possible. And in today's "New World" with a near 1 year supply of homes for sale, a homeowner can no longer expect to just list their home and have buyers flocking to their doorstep like it was in the "Old World."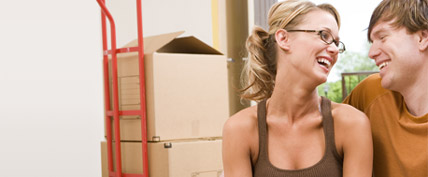 We've got an innovative approach to home sales, and it involves you. It's called the RealSource Rewards® Home Selling System, and it works by enabling you to take a lead role in the selling process.
As the property owner, you can work alongside us while still enjoying our traditional seller's agency services. We can also save you thousands on Realtor fees – if you help market the home and find the buyer, you can pay us less commission. It's that kind of flexibility and value that makes us a favorite in the local market.
Selling Your Atlanta Home or Condo?
We know it takes a lot more to sell your Atlanta home or condo than just sticking a sign in your yard and posting it in the MLS. At RealSource Brokers, we've designed a comprehensive Atlanta Real Estate Marketing Plan to give your property maximum exposure in this tough market; it includes a thorough market evaluation and recommendations on how to best showcase your Atlanta home or condo. You'll also appreciate our no-hassle cancellation policy, which simply says you can pull your listing anytime if we're not getting the job done.
How We Work With You
A little extra work in our own sales process can make your home a lot more valuable. With that in mind, we've put together a marketing plan covering every angle, from online advertising to phone networking with buyer's agents. We know what sells in Atlanta, and we're very good at finding buyers.
We also recognize that every home sale is different – that's where RealSource Rewards® comes in. Our system includes four different commission structures, with rates from zero to five per cent. With every package, we guarantee big savings on your home sale. Our fees are lower than most other Atlanta Realtors', who usually charge seven per cent commission.
To learn more about our services, and how we stack up against the competition, please explore the Intown Sellers menu above and to the right. When you're ready to get your next home sale started, contact the Keen Team at RealSource Brokers.
What Other Sellers Have Said
I can't thank you enough for the expert advice regarding how to put the house in sellable condition and providing the resources to make it happen in a short time. In addition, skill and diplomacy were used in negotiating a stellar contract - you got me 99% of my asking price! For me what was critical is that you protected me from a difficult buyer's agent, as I did not have the time to manage having moved out of town. You have by far been the most skilled and professional Realtors that I've ever worked with. It was a time in my life when I needed extra assistance and you came through, enabling my house to go under contract within 40 days of departing in a tough housing market. I would use you again in a second if I was still in the Atlanta area. You make things happen! Again, thanks Joshua! - Steven Singleton - Decatur, GA home seller