James Snader

a guide to owning your next home
James ... welcome to your personal "Guide to Owning Your Next Home". I created this page because you deserve priority access to the best homes on the market that match your specific criteria. With that in mind ... I spent the last 90 minutes carefully analyzing your Buyer Worksheet. I've taken lots of notes and selected the 6 best homes that match your specific search criteria in the video below.

your friend in the business,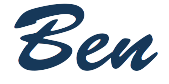 "Experience shows, in this new market...
you don't make money when you sell real estate.
You make money when you BUY real estate."
- Ben Keen
Our Mission...
We've committed to delivering the highest level of service to earn the deepest level of trust. Our Purpose? Simple. For you to be so outrageously happy with the help we provide you gladly and comfortably introduce us to your family, friends, neighbors and coworkers who can use our help. We want to be your Real Estate consultant for life. You need not be referred, but will be served so well that you will want to refer others.
Someone once told me it was written backwards…that you only make money when you SELL real estate. "How on earth could you make money when you buy it?" he said. But that statement is accurate. You might receive your sales proceeds when you sell your home, but it's how well you BOUGHT your home that will determine HOW MUCH your proceeds will be. But the story doesn't end there. Finding the right home, and making a prudent financial investment is more involved than just "buying right." How do you know if now is the right time to buy? While everyone has unique motivations for buying a home ... one of my favorite tools for helping provide clarity around the rent vs. buy dillema comes courtesy of NYtimes. Click here to explore whether it's better for you to BUY or RENT.
My Best Advice...
My best advice is that we get together for an informal consultation at my office here in Decatur. I know you have some important things you want to accomplish and my best advice right now is that we get together for a quick consultation. Right now, I just don't know enough about your real estate goals to suggest that we wait, because my purpose for getting together is simply to ask you a few thought provoking questions, listen vigilantly to your answers, then give you clear enough advice so you know absolutely what your next best step will be.
Secrets for Saving Thousands When Finanincing Real Estate
Did you know that your knowledge about home financing can mean the difference between making and losing tens of thousands of dollars? If you're like most people, home financing…with all its hidden costs and games…can be a daunting and confusing event. And for about 80% of people out there, borrowing $100,000…$200,000…or even $500,000 or more is the largest financial transaction you will incur in your life. Small mistakes can leverage themselves into big losses of money. That's why you need to be armed to the teeth, not only with helpful knowledge, but with proven, helpful strategies and questions that will get you the very best mortgage for your situation for the absolute lowest cost available in the market. And that's why I created this report … to give you a number of helpful, straightforward tips for avoiding costly mistakes and getting the very best financing for your dollar. In the report we share eight strategies (we call them "secrets" because so many home buyers disregard them when buying a home) you should consider when financing your home. To get the report ... simply enter your name and email below:
Feel comfortable sharing thoughts and feedback...