Welcome To
INTOWN DAILY HOMES
Know What The Insiders Know
Whether you're looking to buy a home now or you're just curious about what's out there, there are many websites that promise to give you what you're looking for. However, in today's market using these sites to find your next home misleads you into thinking you're seeing every available property that could meet your needs and match your budget. But what you can't see is what these sites won't tell you is that there are dozens, if not hundreds, of better homes at better prices hidden in plain sight.
So before making one of the biggest decisions in your life, you want to be absolutely certain you're seeing all of your available options because if you ask any real estate expert they will tell you the nicest home and the best deals always go quick. Regardless if the market is up or down. This means you are always in a race against smart home buyers who know what they want and have been prepared by an expert to take immediate action in order to get it.
What Now?
Here Are 3 Easy Next Steps...
You've made a smart decision to watch Intown Daily Homes. With this information, you're on the inside track to finding the right home in the right neighborhood at the right price. And here are 3 FREE services you might find valuable as you're considering your next best steps.
your friend in the business,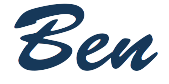 Perhaps you're looking for some friendly advice about what to do next, or maybe you don't even know where to start. Do you want to move up, invest or buy your first home? Tap into our knowledge and experience in a comfortable environment. We've helped over 1200 families get to the next step… and we're here for you too. Let's meet over coffee.
---
Join us for a special 2-hour tour of homes in various neighbourhoods in Atlanta. The "Tour of Homes" is a great way for you to figure out which neighborhoods and house styles are right for you, and you'll also get a good sense of what's available in your price range. PICK A DATE AND TIME and we'll make all the arrangements :)
---
Schedule Time To Create
YOUR ULTIMATE SCENARIO
a road map to get from where you are to where you want to be
We want to make the process of buying a home empowering, not exhausting. Where every step you take, or decision you make, feels informed, confident, and right. Where you understand the big picture and the little details, without getting overwhelmed by either. Because we think smart buyers are better buyers and that process starts by creating a road map to get from where you are to where you want to be. SCHEDULE TIME TO CREATE YOUR ULTIMATE SCENARIO.