Schedule Time To Create
YOUR ULTIMATE SCENARIO
a road map to get from where you are to where you want to be
So, you're thinking about buying a house. Exciting! On average, most people spend around 18 months mulling it over, 3 months looking at homes, and 3 months closing, moving in, and getting settled. It's not important where you are on this timeline, what's important is that you use your time wisely, so you stay focused and calm throughout the whole process.
And that's what this initial call is about - identifiying where you are and creating the road map to help get you where you want to be. As you can imagine by now, the first few decisions you make on your home buying journey are the most important ones. Well before you get tangled up in interest rates, school districts, or paint colors. The very first thing you should do is figure out what kind of life you want to build and find the right home, at the right price, in the right neighborhood to enhance your lifestyle. That's what this initial call is about -- getting clear on what's most important to you about buying. Because when your options are clear ... your decisions are easy. I look forward to our chat.
your friend in the business,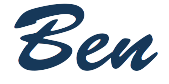 P.S. As you may or may not know, I limit the number of new clients I help each month to SEVEN (7). Buyers introduced to me by my family of past clients take most of my new client openings each month.