In the Business, We Call It "Show Quality"
Posted by The Keen Team on Thursday, June 18, 2015 at 12:47 PM
By The Keen Team / June 18, 2015
Comment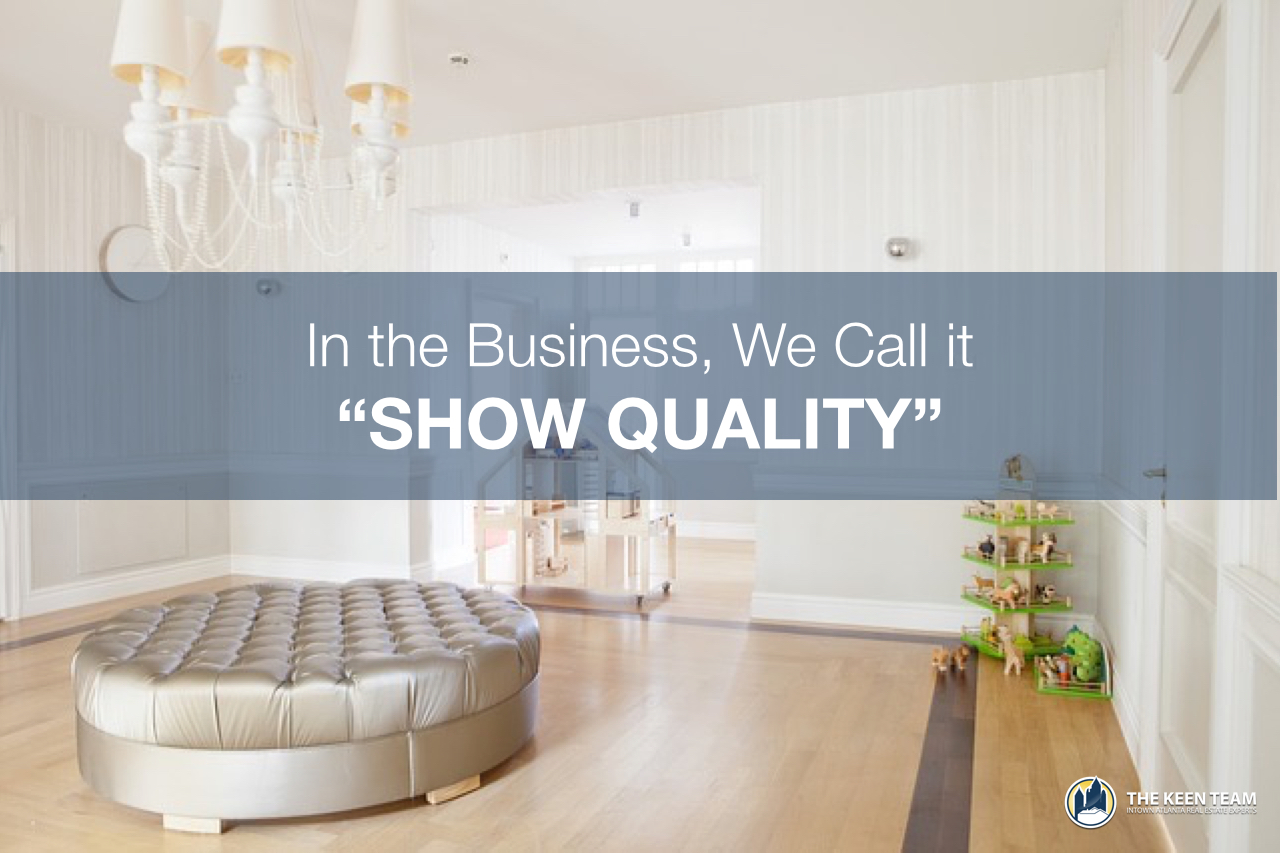 Selling a home can be a real pain in the butt.

I talk with a lot of folks who are considering selling their home, but just don't have the time. Or they want to sell, but don't know where to begin.
Experience tells me they're referring to upgrading their house from its average, everyday living condition, to a condition that sells. All the cleaning and painting and purging and organizing can quickly overwhelm even the most motivated would-be home seller.
On the other hand, there are those sellers who jump head-first into the market without considering how the condition of their home affects the outcome.
In the Business, We Call it "Show Quality"
How well does a home show? How prepared is your home for the market, and how attractive will it be to potential buyers?

In this multi-part blog series, we'll explore what constitutes good show quality, and how to get the biggest show quality bang for your time and dollar. I call it a guide, but encourage serious sellers to take it as gospel.
Aside from getting expert advice from the get-go and appropriately pricing your home for your market, there's nothing you should take more seriously. Nothing will have a greater impact on your success as a seller than properly preparing your home for the market.

Here are two simple cornerstone (though often overlooked) facts from which all good show quality flows:

Fact #1: When seriously considering whether a house can become their home, buyers imagine what it will be like to living there.
They'll imagine waking up every morning and getting ready for work. They'll see themselves cooking dinner for friends and family in the kitchen. They'll think about their kids making friends with the neighbors. They'll consider what it might be like to mow the yard.

Fact #2: Buyers will compare your home to the others they've seen.
They look at one home and compare it to another. Over and over and over again, until they select the one that offers the best overall value when measured by their "unique" needs. The one that feels right.

With these simple principles as your guide, you can work to create the best show quality possible. You'll be amazed at what you can can accomplish with a little creative forethought and time. With the right approach, you can have a show-ready home on a budget, too.
For those of you not actively planning to sell your house, you can apply these simple ideas to your home right now to keep it organized and looking and feeling great for you and your family. Voila!