Up Close and Personal with Atlanta's Intown Neighborhoods
Posted by The Keen Team on Thursday, June 1, 2017 at 11:17 AM
By The Keen Team / June 1, 2017
Comment

Sherwood Forest
First developed in the 1940s, Sherwood Forest is a quiet, residential neighborhood which runs adjacent to Ansley Golf Course. Going with the Robin Hood theme, the main thoroughfare is Robin Hood Road, with Friar Tuck Road and Little John Trail overlooking the greens. On Lady Marian Lane and Nottingham Way you'll find well-kept mid-century ranch style homes.
Since the Sherwood Forest neighborhood is within walking distance of the Beltline's loop, residents look forward to a future Beltline connection.
Virginia Highlands
What started as an early 20th-century streetcar suburb, Virginia-Highland is a neighborhood named after the intersection of Virginia Avenue and North Highland Avenue, the heart of a busy commercial district at the center of the neighborhood.
The cross between Virginia Avenue and North Highland Avenue is thriving with pedestrians at almost any hour of day, but it particularly comes alive in the evenings, as local residents flock to restaurants like Noche, Murphy's and La Tavola, or stay out late at the many bars dotting the neighborhood center.
Often nicknamed "The Highlands" or "VaHi," the neighborhood has become a famous destination for Atlanta residents due its eclectic mix-use space of restaurants, bars, and shops. VaHi is a favorite neighborhood in Atlanta, and it's frequently referred to as Atlanta's most walkable neighborhood.
As a bonus, the Eastside Beltline Trail is conveniently located within walking distance, with multiple entry points from different sections of VaHi. This makes it easy for VaHi residents to walk or bike to Piedmont Park, as well as other trendy, dynamic Intown neighborhoods like Inman Park and Old Fourth Ward.
Adair Park
Founded in 1892 by the famous developer George Adair, Adair Park once feature landscaped gardens amidst charming bungalows and sweeping front porches. The neighborhood experienced "white flight" in the 1960s but has since begun to repopulate with a younger, trendy population.
Hailed as "Atlanta's best kept secret," Adair Park's residents enjoy affordable home prices and close proximity to the West End MARTA station, Downtown, and the Atlanta Beltline.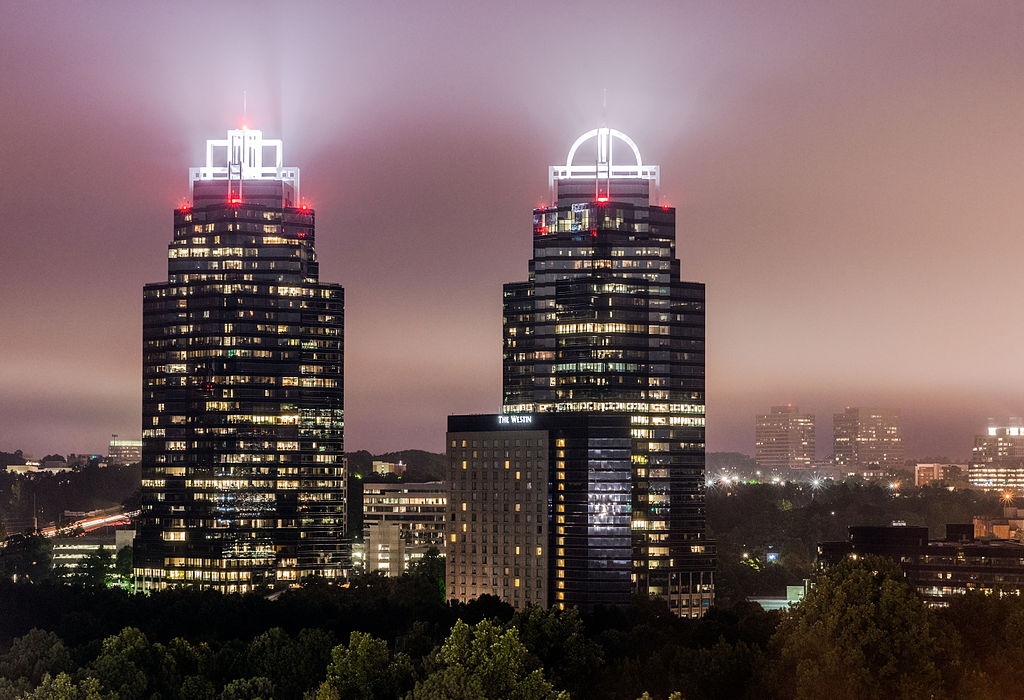 Sandy Springs
Strictly speaking, Sandy Springs isn't an "Intown" neighborhood, but we wanted to add it to the list because of its popularity and it's growing cultural scene.
Most of the Sandy Springs area is "comfortably affluent" and centers around scenic, mansion-lined, single-lane roads.
This neighborhood is known for its Sandy Springs Festival, which takes place every summer. The Festival offers food, vendors, activities, and arts, and serves as the primary fundraiser for Heritage Sandy Springs, a nonprofit organization dedicated to community building activities and preserving the historical and cultural identity of Sandy Springs.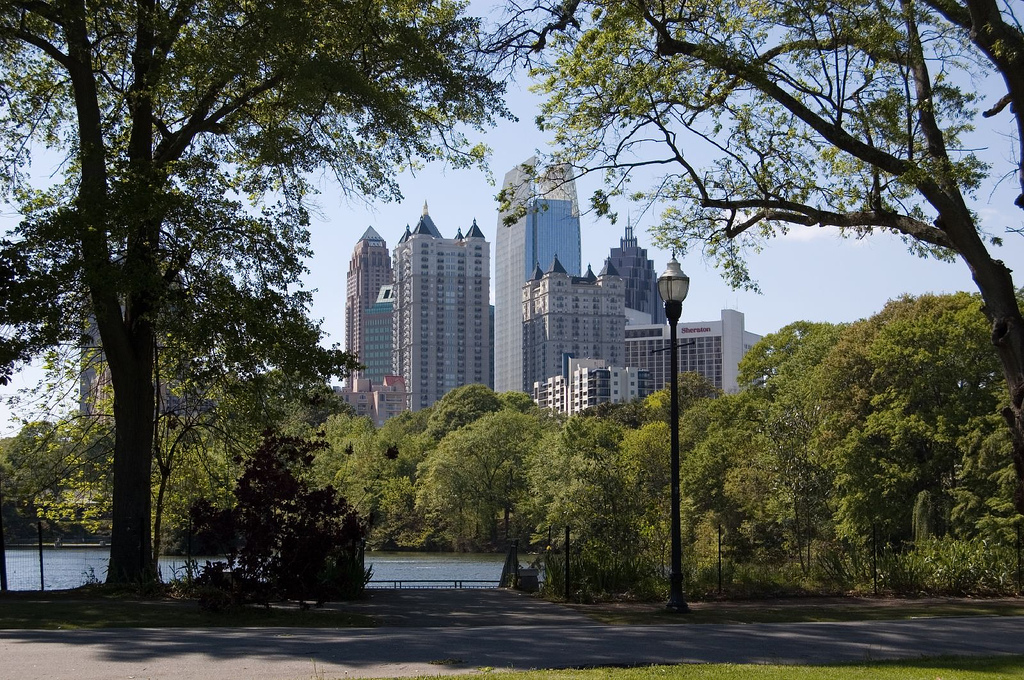 Midtown
Even though Midtown is the second largest business district in the city of Atlanta, it's not all business in Atlanta's Midtown neighborhoods. The resident population of 41,681, as well as six million visitors a year, enjoy the local arts scene, other cultural attractions, iconic architecture, and urban layout.
Midtown contains one-third of the city's high-rise buildings and is also home to the Fox Theatre, Woodruff Arts Center, and the Atlanta Symphony Orchestra, not to mention a handful of universities.
Lindbergh/Morosgo
In the 1970s, Lindbergh/Morosgo boasted spring water pools, a lake, horseback riding, and a myriad of other outdoor amenities. This Buckhead neighborhood now boasts more mixed-use developments, retail, shopping, restaurants, and convenient access to both Buckhead and Midtown, as well as multiple major highways.
Chosewood Park
In Chosewood Park, named for a twelve-acre Wildlife Habitat located at the center of the neighborhood, you will find mostly craftsmen-style bungalow homes that were built in the early 1900s. These homes once served as residences for employees of Atlanta's Penitentiary, but now accommodate a diverse mix of families and backgrounds.
Chosewood Park lies south of Grant Park and sits directly in the path of the Beltline. Thanks in part to both the Beltline as well as unobstructed views of the Atlanta skyline from the north side of the park, residents have recently enjoyed a major boost in home prices. While we can't make market predictions, we observe that many investors have flocked to Chosewood Park in anticipation of future Beltline development.
Tuxedo Park
Tuxedo Park is one of Buckhead's most prestigious neighborhoods and has been home to Atlanta's wealthiest residents since the early 1900s. Along the mansion-lined streets, you'll see lavish and stately revival Georgian, Tudor, Italian, and Greek style homes. Perhaps the most noteworthy property within Tuxedo Park, however, is the Governor's mansion.
East Lake
Home to the world-famous East Lake Golf Club, the East Lake neighborhood has undergone a dramatic transformation in recent decades. Formerly plagued by a high crime rate, East Lake is now on the upswing, thanks in part to Tom Cousins and other corporate philanthropists who directed a substantial amount of money into redeveloping and improving the area.
"Fifteen years ago, East Lake Meadows, a public-housing project with 1,400 residents, was a terrifying place to live. Nine out of 10 residents had been victims of a crime," Cousins told the Wall Street Journal. "Today it is a safe community of working, taxpaying families whose children excel in the classroom."
Violent crime in East Lake fell by more than 90 percent in the last 15 years, and overall crime dropped by 72 percent. The East Lake neighborhood now reports significantly less crime than Atlanta overall.
In 1995, employment in East Lake stood at 13 percent. Today it's at 70 percent, with the majority of the remaining 30 percent either retired, disabled or in job training.
Chastain Park
Bordered by Sandy Springs on the north and Tuxedo Park on the South, Chastain Park neighborhood is known primarily for its 268-acre public park of the same name. In the summer, Atlanta residents flock to Chastain Park to enjoy concerts at the Amphitheatre, a round of golf at the North Fulton Gulf Course, or simply for a walk on the jogging trails. The park also boasts playgrounds, tennis courts, swimming pools, and even a horse park.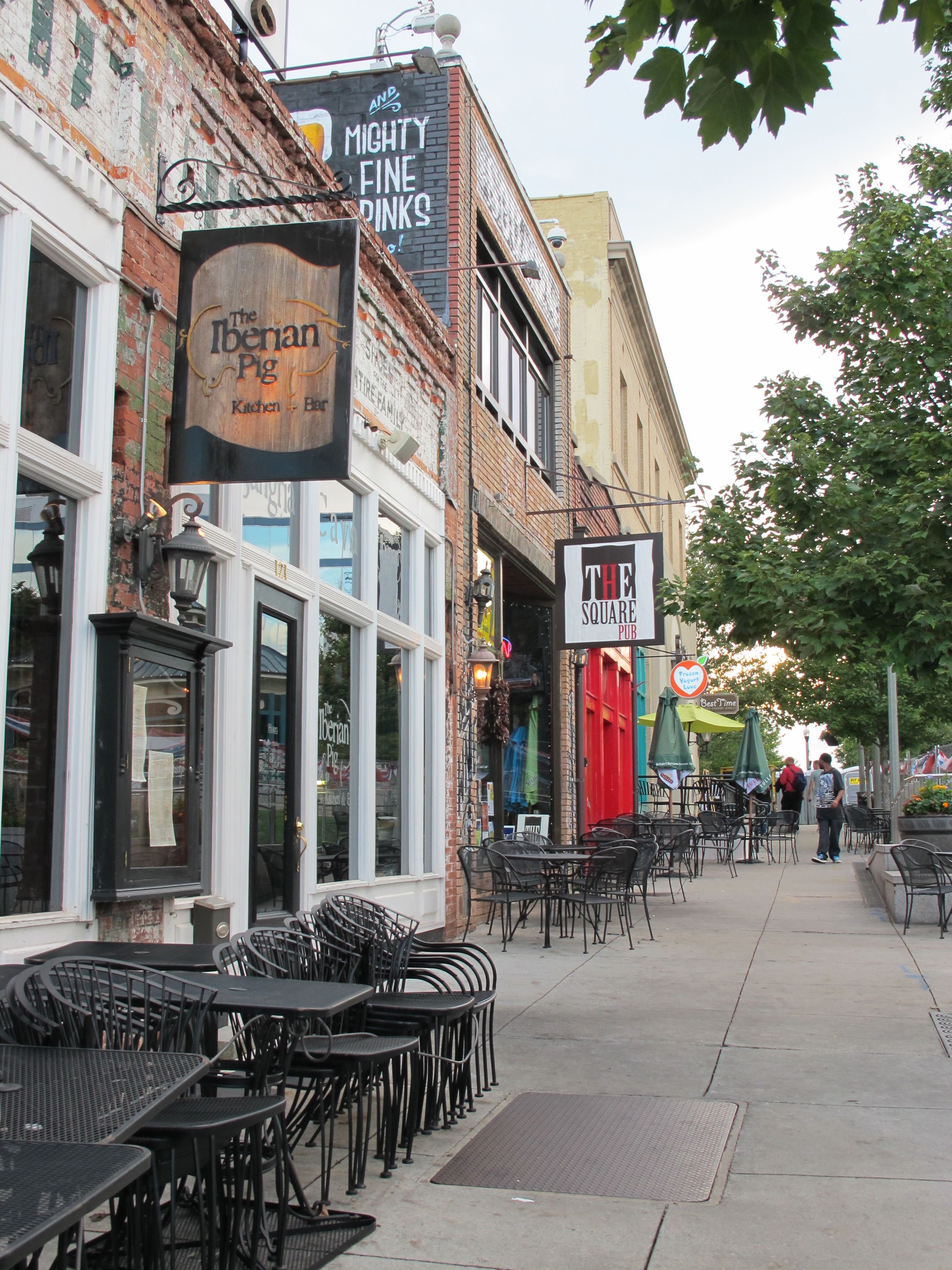 Decatur
Thanks to the completion of several downtown development plans, Decatur has seen a major recent economic boost. The Decatur neighborhood is a trendy, mixed-use, in-town suburb of Atlanta, featuring some of the city's most popular restaurants, such as the Iberian Pig, Kimball House and the down-home Brick Store Pub.
Decatur enjoys exceptional access to the MARTA rail station. In fact, a MARTA station is conveniently located in the center of downtown Decatur, making the center of this neighborhood one of the most public-transit-accessible spots in metropolitan Atlanta.
While the official motto is "a city of homes, schools and places of worship," the unofficial motto of the town is "it's greater in Decatur."
Photo credit: Atlanta, Decatur, Midtown, Sandy Springs, East Lake