The Ultimate Guide to Selling a Home
Posted by The Keen Team on Tuesday, September 8, 2015 at 10:45 AM
By The Keen Team / September 8, 2015
Comment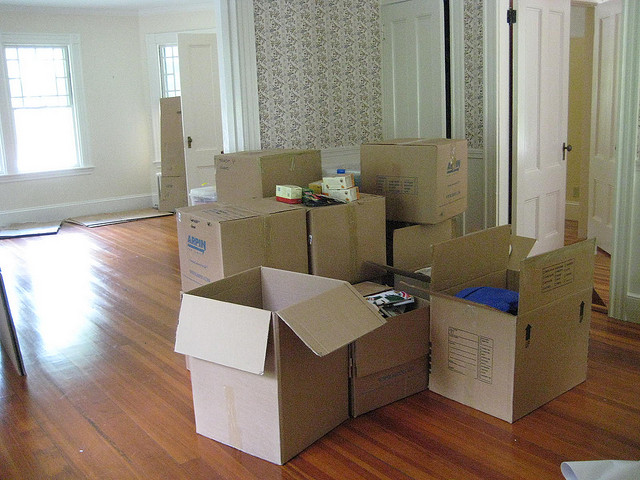 For most of us, listing a home is the biggest sale we'll ever make. No pressure there!
Putting a house or condo on the market doesn't have to be a stomach churner. Experienced real estate agents, like The Keen Team, can guide you through this step-by-step process. Here are a few tips that can help you understand what's ahead.
Prepare to Succeed
Prepping your house for sale means denuding it of "you," so buyers can imagine "them" living in the home.
Put away photos, kiddy artwork, and that ugly vase Aunt Bertha gave you for Christmas. Clear all clutter, replace stained carpeting, and refinish scratched floors. If you're confused about what should stay and go, ask your real estate agent, who knows how a saleable house looks, feels and smells.
Don't Forget to Tend Your Gardens
Your yard is the first thing potential buyers will see. If plants are dead, shrubs overgrown, and lawns brown or shaggy, buyers will form a bad impression of your home before (if) they walk through the door. Make sure your landscaping is in top shape, which means removing pruning trees and greening up your grass. Also, freshen the paint on your home's exterior, and power-wash brick and stone siding.
You want buyers to find your home easily, so make sure your house numbers are clearly seen by repainting or replacing hardware.
Have a Price in Mind
We'd all like to get a gazillion dollars for our houses, but our homes are worth only so much. You can search real estate sites on the web to see what price similar properties commanded, and how many days they stayed on the market. Your city property tax records can tell you how much your neighbors paid for their properties and what their current tax assessment is. Armed with these facts, you can approach a real estate agent with a realistic price in mind.
Don't want to bother with all this research? Don't worry. The brothers on the Keen Team understand the Atlanta real estate market inside and out. They'll help you price your home correctly, so that you'll enjoy its full value.
Pick the Best Time to Sell
In fact, homes sell all year. The busiest time is the spring market, when buyers and sellers are abundant; winter has fewer sellers and buyers, but they're more motivated. Don't get too caught up in the timing game. The best time to sell is when you're ready to move to another home that suits your needs better.
Find a Great Real Estate Agent
A great agent will make the sales process less painful by helping you set a realistic price for your home. Get referrals from friends and family, and search the Internet for homes that sold quickly and research the agents who handled the deals. Read testimonials written by previous clients. Find out if a real estate team features a seller specialist. When you meet, make sure you feel comfortable with the agent – you'll be spending a lot of time together – and that they answer your questions thoroughly.
Spread the Word
A good real estate agent, like the Keen Team, will market your home, but it never hurts to spread the word yourself. Tell family and friends your house is on the market, and use your social media channels to plug the sale. Post pictures on Facebook and Twitter to spotlight your property and create some buzz.
Get Lost During Showings
It's a pain to drive around the block whenever a buyer arrives, but your absence actually helps sell your house. Buyers want to envision themselves living in your home, not have you hovering nervously as they open closet doors and inspect bathrooms. Grab a coffee at Starbucks while buyers decide if your home is right for them.
Negotiate the Deal
Offers aren't only about price, although price is a big part. Making a deal also involves timing, contingencies, inspections, appraisals and financing. Your real estate agent will help you manage all the moving parts. And since they sell more houses in a month than you will in a lifetime, listen to your agent's advice.
Surviving the Closing
So much can go right or wrong during a closing. If the planets align, you'll only have to confirm details of the sale and sign a pound of papers. More often, questions/debates arise about contract details, checks from banks are delayed, or a hundred other problems pop up to make closings hellish. Keep your cool, and let your real estate agent solve the problems you can't handle. That's why they're by your side.