The Ultimate Guide to Buying a Home
Posted by The Keen Team on Wednesday, May 31, 2017 at 2:56 PM
By The Keen Team / May 31, 2017
Comment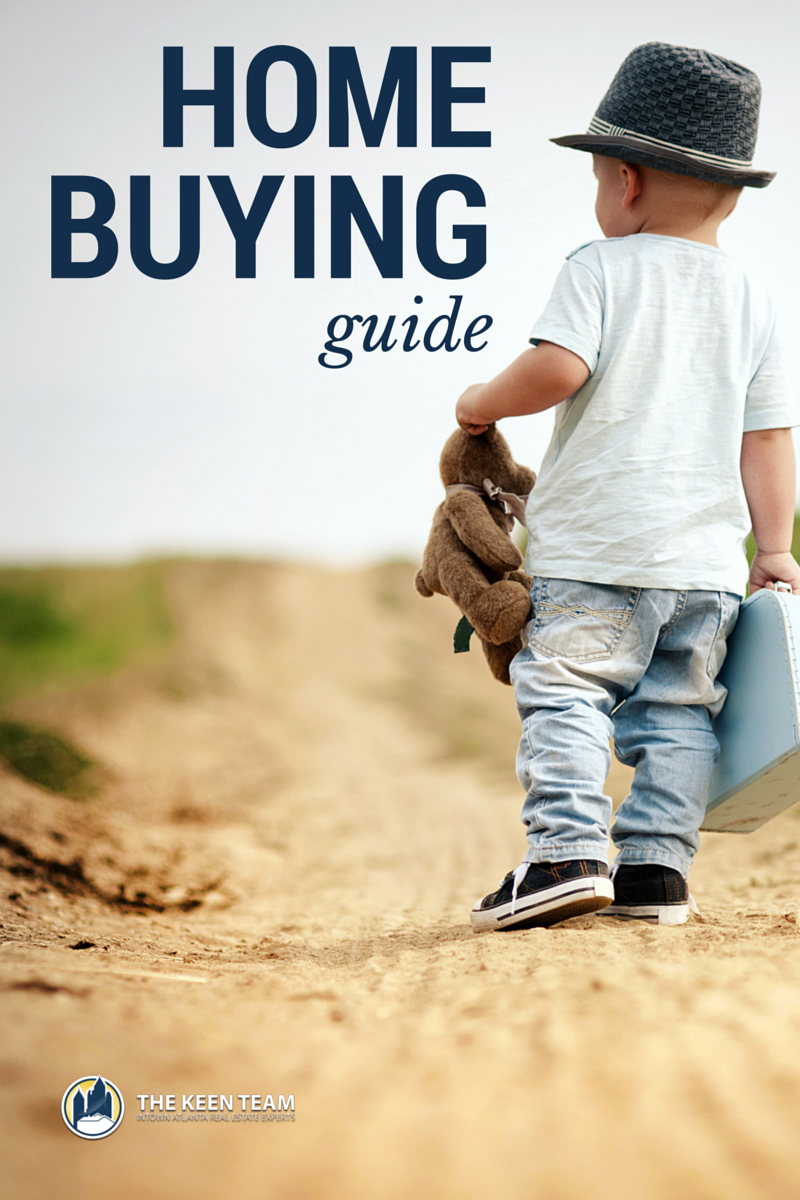 Buying a home is no small decision, and the process is no minor feat.
To make things less stressful for you, here is a quick and easy overview of all steps along the way. This can help you understand what you're getting into, and learn how to handle each step as you get there.
Don't forget: if you work with the Keen Team, you'll have an advocate helping you every step of the way. (Check out our testimonials.)
1. Set a Budget
When deciding how much to budget for a home, remember that the mortgage amount you're approved for doesn't necessarily equal the amount you can afford.
The cost of owning a home involves more than just the price of the property; it also includes the extra expenses that come along with homeownership — furniture, repairs and maintenance, utilities, lawn care, etc.
You can find calculators online to estimate how much home you can realistically afford, but a good rule of thumb is to multiply your gross salary by 3.0 in order to keep things affordable. This is the amount your total housing costs, from mortgage to utilities, should stay under.
If you're not sure whether or not a house is in your price range – or if you have any concerns – talk to your real estate agent from the Keen Team. They've seen hundreds of transactions and their experience can help guide you through this decision.
2. Get Your Credit Score in Order
Your credit score tells mortgage lenders how financially responsible you are. The better your score, the better the interest rate you'll receive on a mortgage, and the difference can wind up saving you thousands over the lifetime of your mortgage.
Ideally, your credit score should be around 720 or above. To check your score, go here and request a free report, which you're entitled to each year. Review the report thoroughly to make sure there aren't any errors, and if there are, report them to the credit reporting agency immediately.
If you find your score is less than good, there's plenty you can do to improve it, including paying down your balances and keeping older cards open even if you're not using them. (This adds to the length of your credit history, which is a good thing.)
3. Save for a Down Payment
Once you know how much house you can afford, calculate what 20 percent of that amount would be. This is how much money you should have saved up for a down payment.
If you're not able to put down at least 20 percent, you'll be hit with private mortgage insurance (or PMI), which can add an extra 0.5 – 1 percent to each payment. That may not sound like much, but it can translate to an extra $40-$80 a month for a $100,000 dollar home.
4. Know Your Loan Options
A mortgage is a big commitment, so make sure you know exactly what you're getting yourself into.
The most common choice for homebuyers is a fixed-rate loan spread over a 30-year term, because this option gives you the lowest monthly mortgage payment. However, you'll wind up paying more interest over the course of a 30-year loan, so if you can afford a higher monthly payment, a 15-year term will save you more in the long run.
You can also consider an adjustable (or variable) rate loan, which gives you a lower monthly payment early on in exchange for rising rates and payments in later years. If you don't plan on living in your home for very long (say, less than 5 years) and will be selling it off before the rates get too high, this could be a good option for you get a home on the cheap.
5. Get Pre-Qualified for a Mortgage
Don't even bother starting your home search if you haven't gotten pre-qualified for a mortgage yet. Many realtors won't even accept bids from buyers who aren't pre-qualified, and if you happen to get into a bidding war with a buyer who is pre-qualified when you aren't, this could be the difference between winning and losing the house.
Take care of this step before you book any viewing or visit any open house. If you're not sure how to become pre-qualified, ask a member of the Keen Team. These agents are happy to help you through the process.
6. The Search Is On!
You'll also want to create a working wish list before you start looking at properties. Determine which items are only "wants" and which you consider deal-breakers.
Factors to think about include location, home size, home type (condo, single-family detached, duplex), yard space, school district if you have children, and proximity to amenities.
You can find a great checklist to start with here.
Remember when you're looking at homes to evaluate them with your head and not just your heart. You may fall in love with the backyard of one property, but if its location will add another half-hour to your commute both ways each day, it may not be worth the tradeoff for you. Similarly, you may hate the wood paneling and tacky paint color of another property, but remember that these things are cosmetic and can be easily changed if you like the overall bones and location of the home.
7. Making an Offer
This is by far one of the most stressful parts of home buying, whether this is your first home or your fourth. Listen to the advice of your real estate agent; they know the market, know how to "play the game" of negotiations and can advise you on how to make the best offer that will both reflect your financial limits and desire for the house and attract the sellers' interest.
If your first offer isn't accepted (which is often the case), remember there are other ways you can get a good deal beyond asking for a lower price. Seller's concessions, like covering part of the closing costs or making some improvements or upgrades before the closing date, can help sweeten the pot.
8. Getting an Appraisal
An accepted bid is reason to celebrate, but be prepared for the fact that it's not the end of the road. You still have two more steps to get past before everyone can sign on the final dotted lines.
The first is the appraisal. An appraisal is an estimate of the home's current market value and is used to ensure that what you're paying for the house is what it's actually worth. An appraisal can take up to a week to schedule, with the actual appraisal taking a few hours to complete. Your lender will most likely be the one who chooses the appraiser, although you'll be expected to foot the bill for it, so make sure to budget between $300-$600 for this expense.
If there are any vast discrepancies in the home's appraised value and your accepted purchase price, your real estate agent can walk you through your options, which can include renegotiating the contract, withdrawing your offer or moving forward knowing you have immediate equity built into your purchase.
9. Getting a Home Inspection
The next, and final, hoop to jump through before closing can be arranged is the home inspection. Make your offer contingent upon getting a home inspection — it will let you know if there are any major flaws in the home that could cost you big money, either right away or down the road.
While a home inspector doesn't have the ability to open up walls or take things apart, he is able to provide a thorough visual assessment of the state of the entire home major's areas, from plumbing and electrical systems to roofing and exterior. If something is in need of repair, is not up to code, or looks like it may need repair or maintenance down the road, the inspector will be able to let you know.
If the inspection reveals there are simply more problems with the home than you care to deal with, you are free to walk away at that time. If you decide you wish to move forward but don't want to pay your full offer price in light of the extra expenses, you can ask the seller to lower the price or throw in concessions like fixing some of the issues that arose during the inspection. Again, your real estate agent can help you navigate this back-and-forth based on their years of experience.
10. Navigating the Closing Process
Everything's been settled and agreed upon, and you're ready to make this home yours!
A number of parties may be at the closing: you and your attorney, the seller(s) and the seller(s)' attorney, real estate agents for both parties, an impartial third-party closing agent who handles all the paperwork, and a representative of the title company, who will collect escrow payments for things like property tax, homeowner's insurance and title insurance and make sure all documents are prepared and recorded properly with the county.
Your attorney/real estate agent will let you know which documents you need to bring to the closing (cashier's checks, photo ID, etc.) and will walk you through everything you're signing to make sure you understand it. Be ready to sign a lot of documents, often in duplicate, and set aside a full half-day from work for the entire closing so you don't feel pressed to rush back to the office before your lunch break is over. If you're buying a property in another area (such as in instances of relocation), your attorney/real estate agent can advise you on how to provide electronic signatures instead of being there in person.