Should You Buy a New Construction Home or an Older Home?
Posted by The Keen Team on Monday, July 27, 2015 at 10:59 AM
By The Keen Team / July 27, 2015
Comment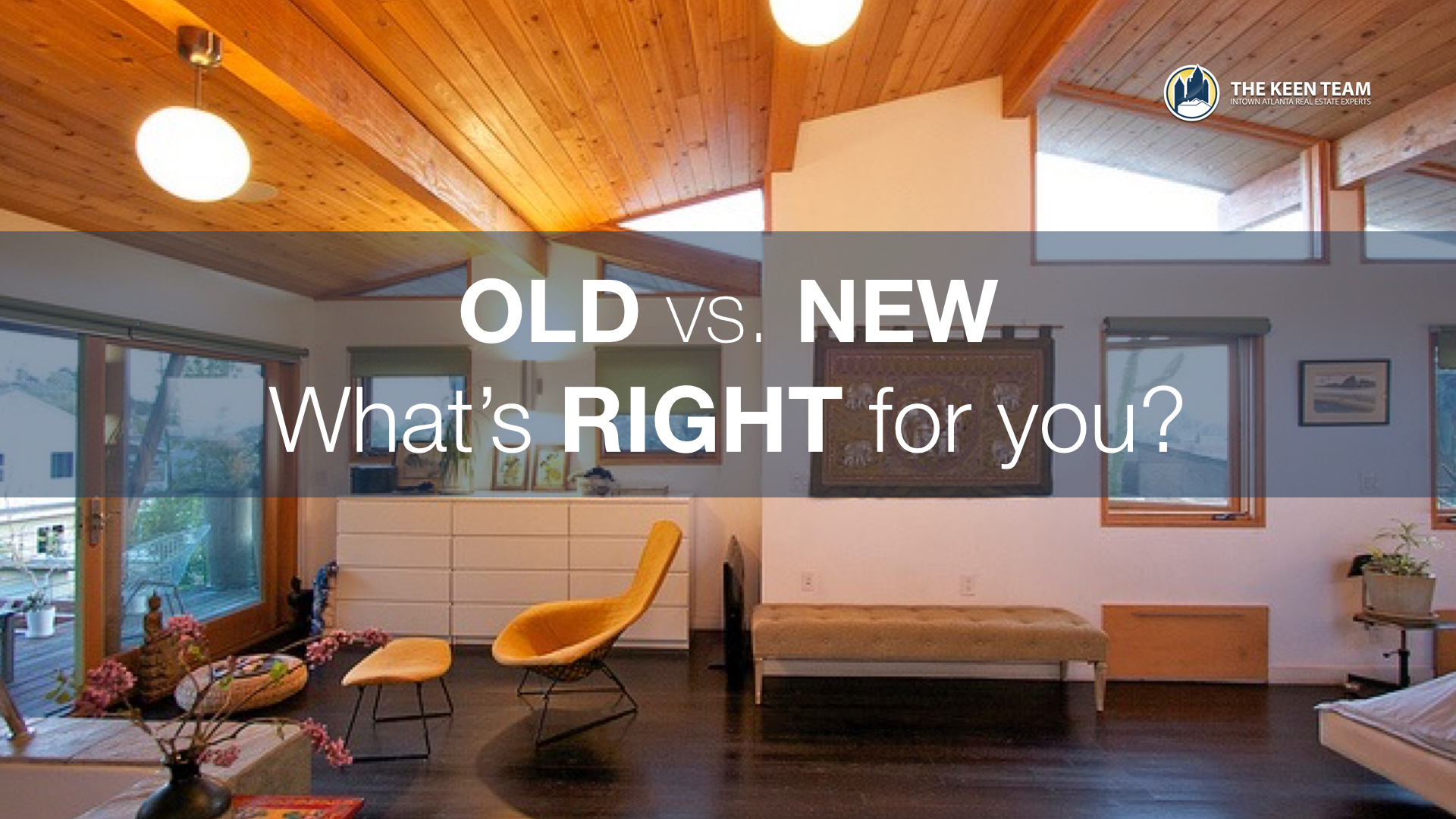 There's nothing like a newly constructed home, a pristine place unmarred by floor scratches and nail pops.
On the other hand, an older home has withstood the test of time. Over the years, the house has settled, leaks have been discovered and patched, and, in general, the bugs have been worked out.
Is a new or older home better for you? Here are the advantages of each type of construction.
New Home Advantages
Low Maintenance:
New construction is far less costly to maintain than older construction. The 2009 American Housing Survey by the U.S. Census Bureau showed that 26% of all homeowners spent $100 or more a month on house maintenance, compared to only 11% of owners of newly-constructed homes.
The average lifespan of appliances and HVAC systems is 10 to 20 years, according to the National Association of Home Builders, so chances are older home finishes will give out far sooner than those in new construction. Even if your new dishwasher goes on the fritz, it likely will be covered by a manufacturer's or builder's warranty.
Thoroughly Modern:
Tastes in home design change – remember avocado refrigerators? -- and new construction typically reflects the latest trends. Today, that often means rooms are bigger, floor plans are more open, and kitchens sport islands, natural or manufactured stone counters and stainless steel appliances.
New construction also must reflect revised local building codes, so they often are safer and more energy efficient than older homes. Perhaps that's why a 2014 Trulia study showed that twice as many people prefer new construction over existing homes.
Chance to Customize:
Many builders let buyers customize new construction by adding a bathroom or adjusting bedroom sizes. More often, it means picking finishes like upgrades cabinetry, granite counters and hardwood floors. Of course, making a house your particular home isn't cheap, and most custom finishes are more expensive than the standard fare.
More Energy Efficient:
New homes typically are more buttoned up than older homes. Modern insulation, thermo efficient windows and HVAC systems are standard in many new homes, lowering utility bills and increasing comfort.
Big Tax Breaks:
Your property tax bill on new construction during the first two years likely will be lower than on older construction. That's because tax bills are based on the previous year's assessment, when your new home likely was a just a vacant lot. It takes one or two years for the assessment to catch up to the value of new construction, and you'll save money during that lag period.
Older Home Advantages
More Charm:
Perfection can feel sterile. Older homes feature character. The tiles are just a little faded, the bricks hold that old-school style, and hardwood floors sport minor scuffs. In other words, the house has lived, which appeals to folks who value history over blank slates.
Older houses can feature hard-to-find details, like plaster molding, coal-burning fireplace mantles and stained glass, which new construction rarely offers.
Lower Price:
Trulia found that homes built in 2013 or 2014 typically cost 20 percent more than older homes in the same zip code with similar square footage, bedrooms and bathrooms. Also, upgrades like alarm systems and programmable thermostats, are heavily marked up and inflate the total price. You may enjoy more value for your dollar with an older home.
Mature Trees:
Older homes often sit on lots with mature trees, which provide shade and protect homes from high winds, lowering utility bills in summer and winter. Mature trees are beautiful to behold and can increase home values by up to 20 percent, according to appraisal studies. In fact, mature trees on your neighbor's yard can boost the resale of your home and decrease the number of days it sits on the market, according to a Portland, Ore., study.
Fixer-Upper Challenges:
If you like puttering with putty, older homes will give you countless hours of joy and amusement. You can retile bathrooms, paint cabinets and refinish floors, which will entertain DIYers for years.
Better Locations:
Older homes built when land was cheaper and more abundant often sit on larger lots farther from neighbors and closer to metropolitan areas. New construction tends to be built on smaller lots in suburbia, which can increase commute time to work.
Which is better? There's no correct answer. Both new and older homes feature distinct advantages. Pick whichever one feels right for you and your family. If you're not sure what you want, chat with your real estate agent – they'll ask some questions, show you both options, and help you decide.