Housing Prices Continue to Climb. Should You Wait to Sell?
Posted by The Keen Team on Wednesday, March 22, 2017 at 4:01 PM
By The Keen Team / March 22, 2017
Comment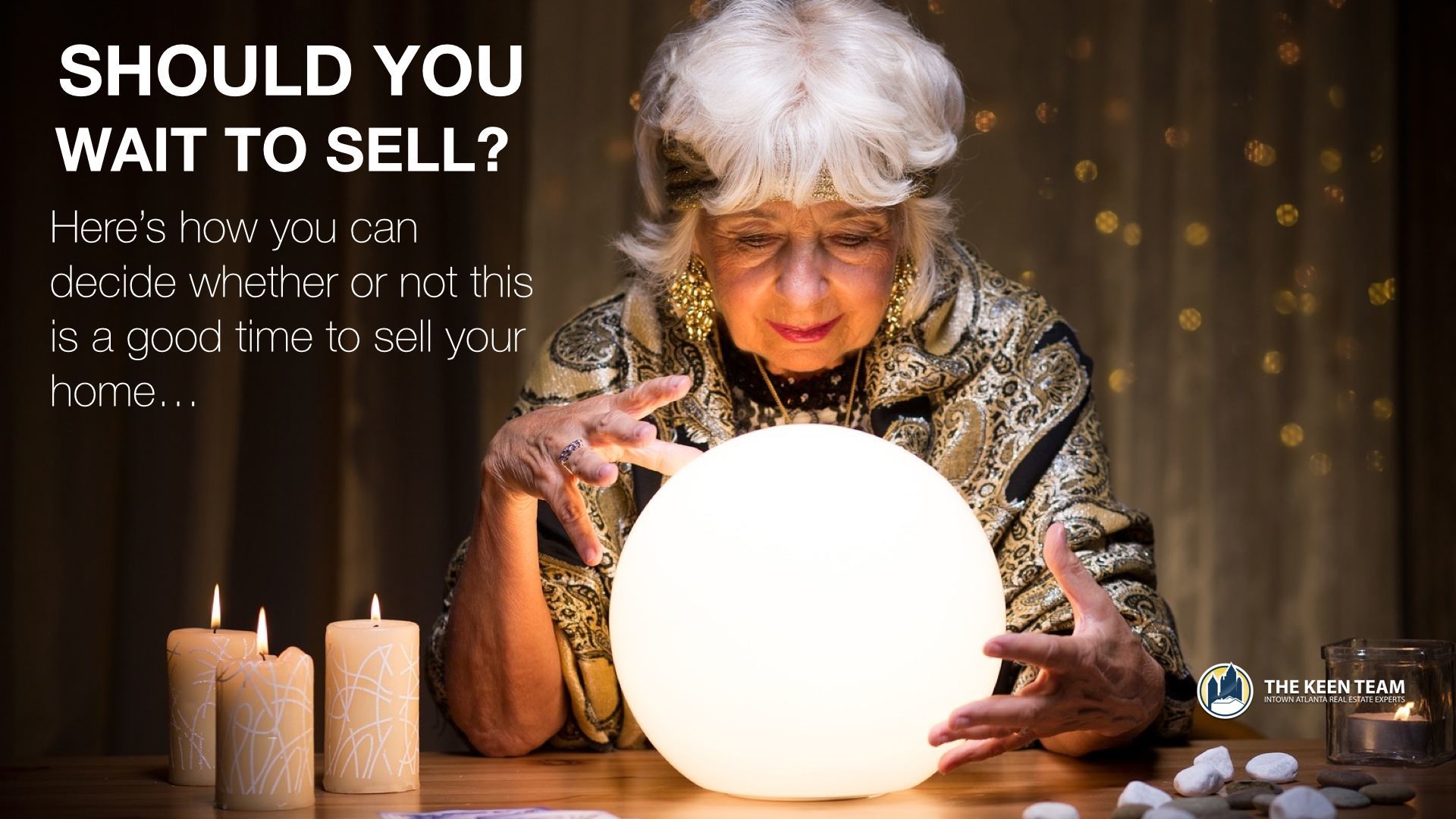 Interested in selling your home? You might have questions about timing.
Have home prices peaked? Is it currently the best time to sell your house? Or should you wait for another six months or a year, with the hope that home prices will rise further?
Unless you own a crystal ball, there's no way to know where home prices are headed. We see that home prices nationwide, including distressed sales, increased by 6.8 percent in April 2015 compared with April 2014, according to CoreLogic, a property research firm.
News about the Atlanta real estate market is generally upbeat. Atlanta is the third fastest-growing market in the U.S for new homes, posting sales gains of 10 percent from a year ago. What's more, the median sales price for Atlanta homes is $262,500, up 6.4 percent since the same time a year before.
So the market is looking pretty rosy. But as we saw in 2007, things can change on a dime.
Eight years ago, the giddy housing market, fueled by easy credit and rampant speculators, crashed amid a national confidence and credit plunge. U.S. homes lost $6.3 trillion in value from the peak of the market in early 2006 until the end of 2010, according to Federal Reserve statistics.
That said, the market has made a spectacular recovery between 2009-10 through today.
The lesson? All financial markets are fickle, and no one can guarantee that past performance will ensure future success or failure.
The stock market, which affects the real estate market, has been bracing for a rise in federal funds rates, which could mean a bump in inflation that could influence the housing market, as well. If inflation rises, it could mean home values will also rise (as much as inflation, if not more).
But will higher interest rates boost home prices? Or will greater inflation eliminate seductively low mortgage rates, making homes harder to sell? The current rate for a 30-year fixed mortgage, a popular homeowner choice, hovers around 3.9 percent. But banking and real estate associations predict rates will climb to 5 percent or even 6 percent by 2016.
The point is that real estate markets strengthen and weaken; home prices rise and fall. Market conditions shouldn't wag the dog when it comes to buying or selling a home.
How can you decide whether or not this is a good time to sell your home? Here are better things to consider.
Do you need more or less room? Maybe a growing family requires more bedrooms and bathrooms, making a bigger home a necessity rather than a luxury. Or perhaps you're an empty nester roaming around a home way too big for your needs now. Both are legitimate reasons to take the plunge into the real estate market.
Is your credit in good shape? Banks and mortgage companies still are lending to only the most creditworthy customers. Make sure you've cleaned up any mistakes on your credit report before you try to get a new mortgage.
How much equity exists in your home? If your current mortgage is under water, you won't qualify for a bigger home and loan, so it makes sense to stay put or downsize. But if you've weathered the financial crises and have more than 20 percent equity in your home, then you have a better change of trading up.
Do you have money for moving expenses? The average cost of an intrastate move is $1,170, and the average move between states costs $5,630, according to the American Moving & Storage Association. Plus, you'll probably want to paint walls, refinish floors and buy new furniture and window treatments – common improvements for new homeowners– which will cost you thousands after you've closed the deal. Make sure you include those expenses in your new home budget.
Are you relocating for a job? If you must move for a new job, you won't have the luxury of timing the market. But chances are the same forces that affect your sale will also influence your purchase. If you get more for your house, you'll probably pay more for the next one, so it's a wash.
Bottom line: Don't let market conditions drive your home purchase or sale. Houses change hands in any market and season. Move when you can afford to do so, and when you've found a place you love to call your next home.