Getting a Home Inspection? Here's What to Expect
Posted by The Keen Team on Monday, July 6, 2015 at 1:31 PM
By The Keen Team / July 6, 2015
Comment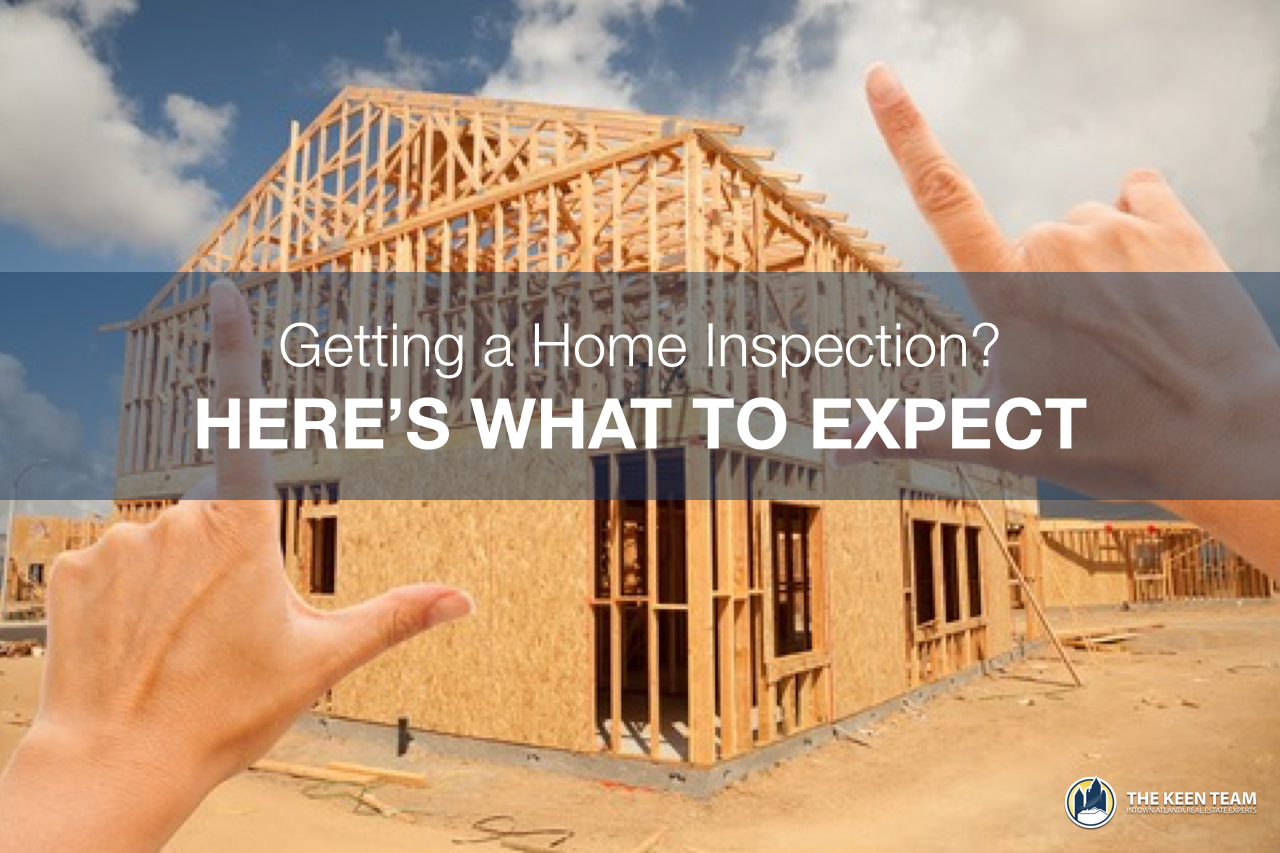 A house is one of the most important investments you'll make, and it's also the place you and your family will call home.
But what you don't know can hurt you. An unexpected major repair – like needing to replace the roof – can yank tens of thousands from your bank account.
How can you minimize this risk? Before you sign on the dotted line, get a home inspection to make sure you know exactly what issues to anticipate.
Here's what you can expect when you schedule an inspection.
Preparing for the Inspection
Finding an inspector. Your real estate agent should be able to recommend some good inspectors they've worked with in the past, or you can do some research yourself by asking friends and family members for recommendations. Make sure your inspector is licensed by the state and has plenty of experience evaluating homes in your area.
A couple great places to check home inspectors' credentials are the National Association of Home Inspectors (www.nahi.org) and the American Society of Home Inspectors (www.homeinspector.org).
Know the cost. A home inspection typically costs between $300 and $500, according to the U.S. Department of Housing and Urban Development (HUD). The precise cost depends on the size of the home, the home's age and costs are in your area. Your real estate agent can give you a better ballpark based on what they've seen in your local housing market.
Give yourself enough time. Depending on the size of the home, a thorough inspection could take around 2-3 hours, HUD says. You don't necessarily need to be there – you could send the inspector into the property alone, or accompanied by your agent – but if you'd like to be present, allow yourself a window of four hours.
Take notes. Take note of any concerning items during your initial walk-throughs of the home. This isn't a requirement – your inspector is trained to spot issues – but it never hurts to have a second pair of eyes on the property.
During the Inspection
Know the basics. The home inspection report will cover issues that need immediate attention, as well as areas that might need maintenance or repair down the road.
The inspection is strictly visual, meaning the inspector is only able to comment on things he can observe. He's not allowed, for instance, to tear down walls to see what's going on behind them. He can, however, wriggle into cramped spaces like the attic or crawlspace to peer at the mechanicals.
The major areas the inspector will look at are:
Exterior - Foundation, frame, doors and windows, steps and handrails, decks and patios, siding, driveway and sidewalks, grade of the lot, landscaping, safety feature for automatic garage door (if present).
Roof – Tiles and shingles, drainage system, gutters, fascia.
Plumbing – Pipes, drainage system, water pressure, water supply, water shut-off location, hot water heating system, functioning of fixtures and faucets.
Electrical – Circuit box/service panel, breakers and fuses, wiring, functioning of any major appliances being sold with the house, presence of smoke alarms and carbon monoxide detectors.
Heating and cooling – Furnace and A/C system (if present), vents, fireplace elements (hearth, chimney and flues, etc.), insulation, presence of leaks.
Interior – Cosmetic issues (damage, stains, etc.), handrails for steps, presence of mold or dampness, presence of termites or other infestations, presence of carbon monoxide.
Ask questions. While your inspector is able to highlight the home's issues, he is not always able to recommend the best way to remedy them. For instance, the inspector might tell you that the roof will need replacing within a particular timeframe (say, in the next 3-5 years), but may not have an estimate of how much this will cost.
An inspector's job is not to be contracting bidder or a fortune-teller, but rather to make sure you're as informed as possible about issues that might arise.
After the Inspection
Tally up the costs. Call up local contractors or talk with your real estate agent to get an idea for how much it would cost to fix any issues uncovered during the inspection.
If they're small issues, like an aging hot water heater or a lack of smoke alarms on every floor, you can ask the sellers to take care of these fixes themselves before you close on the house. If the issues are major, like needing an entirely new roof or re-wiring the electrical circuitry throughout the house, you may want to ask for a reduction in the closing price in light of the additional cost you'll have to sink into the house to bring it up to snuff. Fortunately, Ben -- our Buyer Specialist -- "really shines is in the offer/negotiation and home repair demand process," according to this happy client.
Go back to the negotiation table. A home inspection report in your hands gives you extra bargaining power. Sellers know they either have to address the issues you've uncovered or risk losing the sale, in which case there's a chance the next potential buyers will uncover the same issues and also demand concessions for them.
Chat with Ben about the best way to approach the issues you've discovered with the house. He will weigh all the factors – market competitiveness, timeframe, costs, other concessions – and can recommend a course of action that has the best chance of getting the sellers to say yes.
Keep your priorities straight. Some things aren't worth losing a home over. Minor cosmetic flaws like a dent in the wall or a scuff on the floor probably don't warrant asking for concessions. Sellers are, on the whole, willing to work with you if you uncover a major issue with their home, but they won't react well to haggling over small fixes you could DIY yourself on a weekend afternoon.
In the End
A home inspection can do many things. It can help you know what you're getting yourself into when purchasing a home, save you money and, in some cases, prevent you from sinking your time and hard-earned cash into what will amount to a potential money pit.
But most importantly, a home inspection gives you peace of mind. And that can be priceless.