Beyond the Beltline: What Other Projects Will Breathe New Life into Atlanta's Neighborhoods?
Posted by Keen Team on Tuesday, June 20, 2017 at 3:45 PM
By Keen Team / June 20, 2017
Comment
There's no question that the Atlanta Beltline's miles of trails, acres of green space and improved access to transit is transforming the city of Atlanta. The Beltline creates economic boosts to Atlanta's Intown neighborhoods, new access to employment opportunities, and creates the opportunity for foot traffic (and bike traffic) to reach new retail and office space.
Guess what? It's not alone.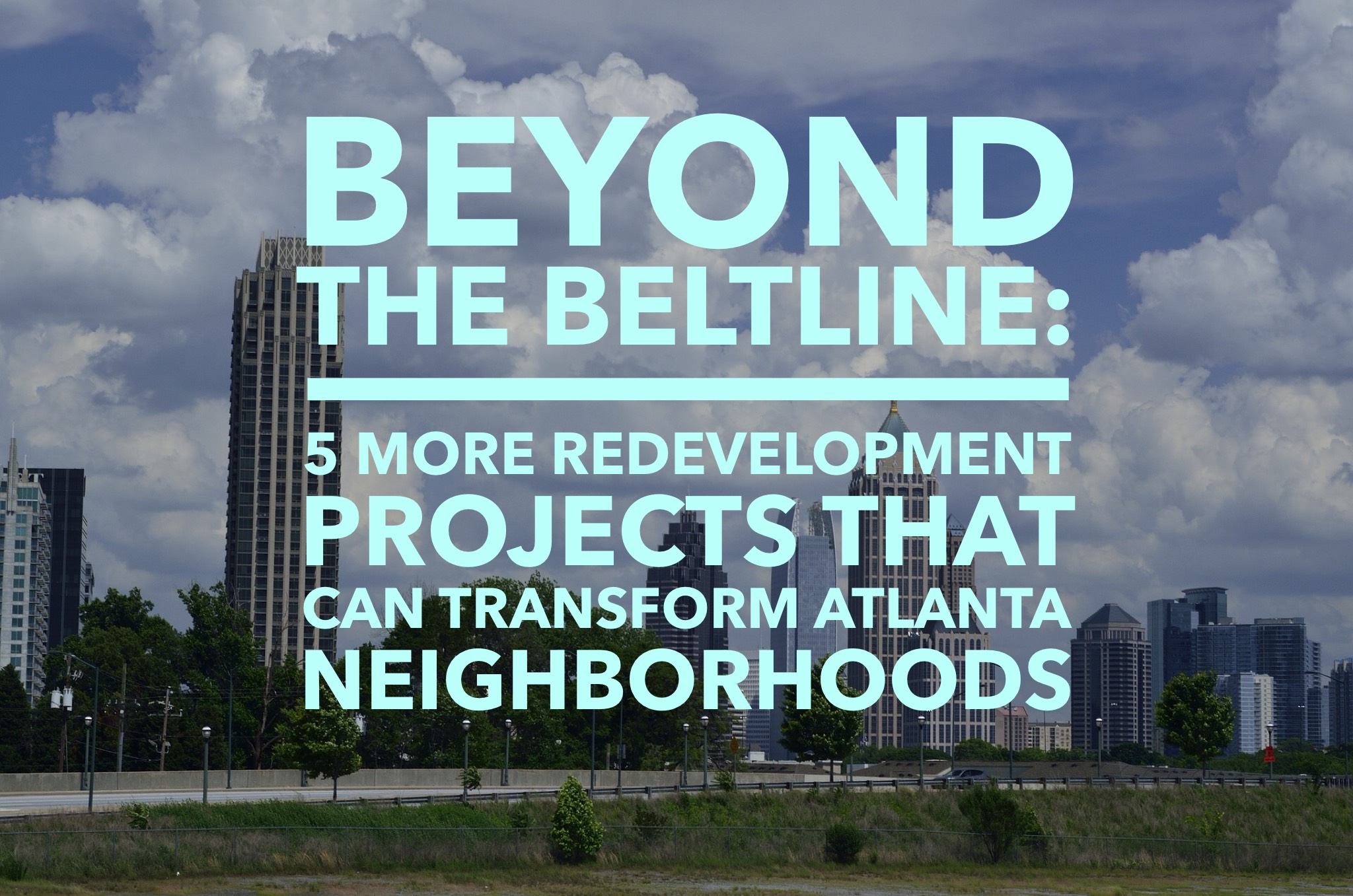 The Beltline isn't the only redevelopment project that can breathe new life into the City of Atlanta.
In the coming decades, the following five projects — Turner Field, Fort McPherson, Martin Luther King Jr. Drive, Underground Atlanta, and Bellwood Quarry — will have the potential to transform the city and, perhaps more importantly, the surrounding communities, if the residents and officials can work together to create a vision for the city that works for both the residents and redevelopment projects.
If officials and residents are able to come together, Atlanta has the potential to become an even more vibrant, booming economic and residential area.
Bellwood Quarry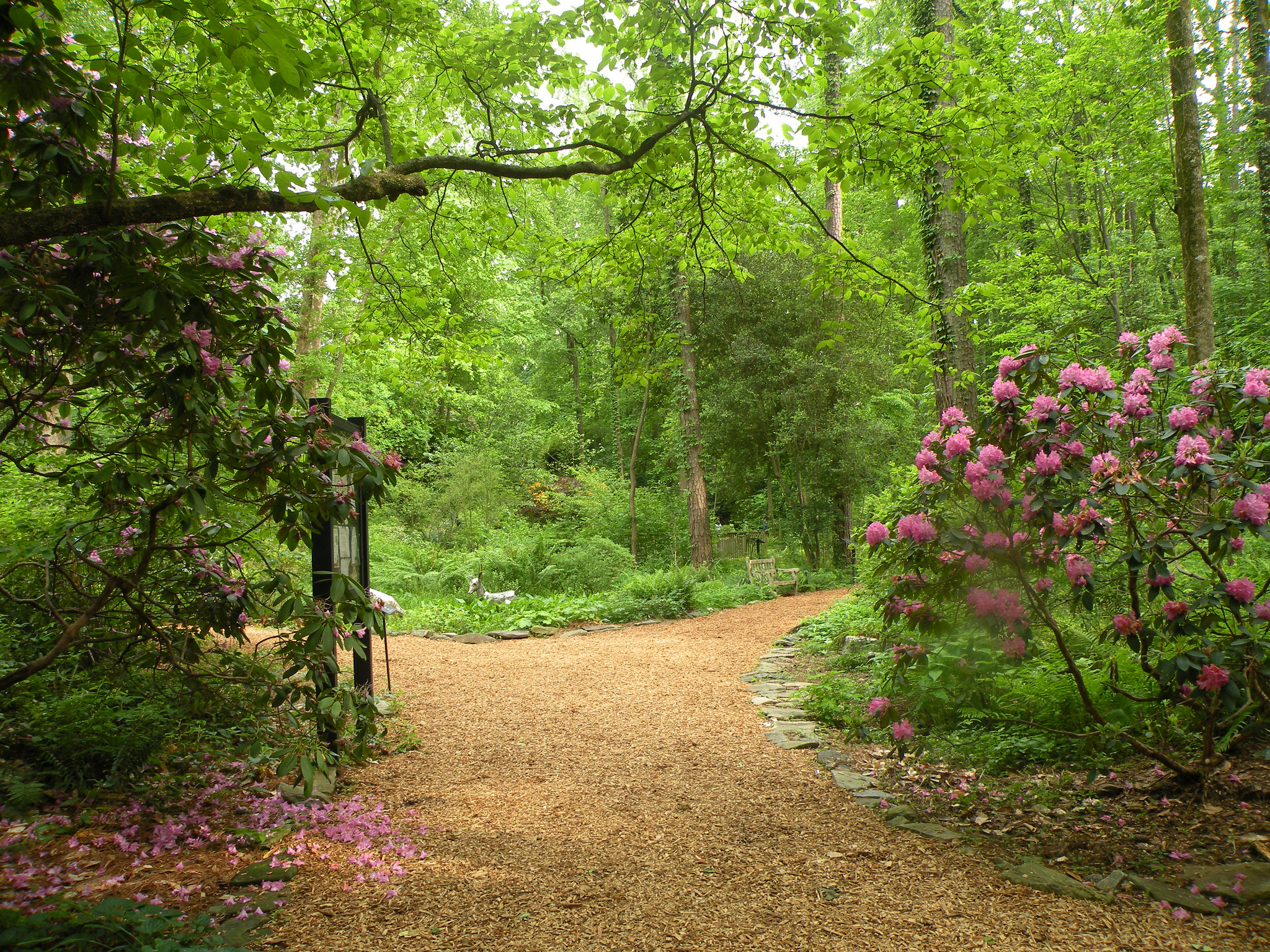 Bellwood Quarry looks more like it would belong in a rocky crag in the desert or mountains, instead of in the heart of a Southern city. Filming even took place at the site of the Bellwood Quarry for "The Hunger Games" as well as other films and TV shoots, including the popular show "The Walking Dead."
If Atlanta city officials have their way, though, they will ensure that no one ever sees the inside of the quarry again. An ambitious project would turn Bellwood Quarry into Westside Reservoir Park.
Atlanta city officials see the quarry as a unique opportunity to provide a 400 feet deep, one billion gallon reservoir that would give the city at least a 30-day emergency supply of water.
Along with transforming the quarry into a reservoir, the plans would include creating a 45-acre greenspace, larger than Atlanta's famous Piedmont Park.
The city has already spent 40 million to purchase the site from Fulton County. The city would need at least another 270 million dollars, in collaboration with the city's watershed management department, to bring their vision for Westside Reservoir Park to life.
If completed, the park would include walking trails, green space, recreational facilities, and possibly even a new civic center and amphitheater.
City Councilwoman Felicia Moore is excited by the opportunity that Bellwood Quarry presents for her district. "It seems to me that that project, particularly being so close to the transit, really has opportunity to be a catalyst for not only that part of Hollowell Parkway, but may spur some development up and down the corridor," she said in an interview with 90.1 WABE, Atlanta's NPR station.
Westside Reservoir Park would connect with both the Beltline and a section of the Emerald Corridor.
The Park itself, and its proximity to the Beltline, would raise home values and draw in new business. The redevelopment of the quarry into a reservoir and greenspace undoubtedly has the potential to bring new life and business to a currently neglected area of town.
Don't expect a grand opening ceremony anytime soon, though. It could take as many as 15 years to complete the project.
In the meantime, residents and officials alike look forward to the possibility of new, beautiful park space and renovations to the city's infrastructure in their neighborhood.
Fort McPherson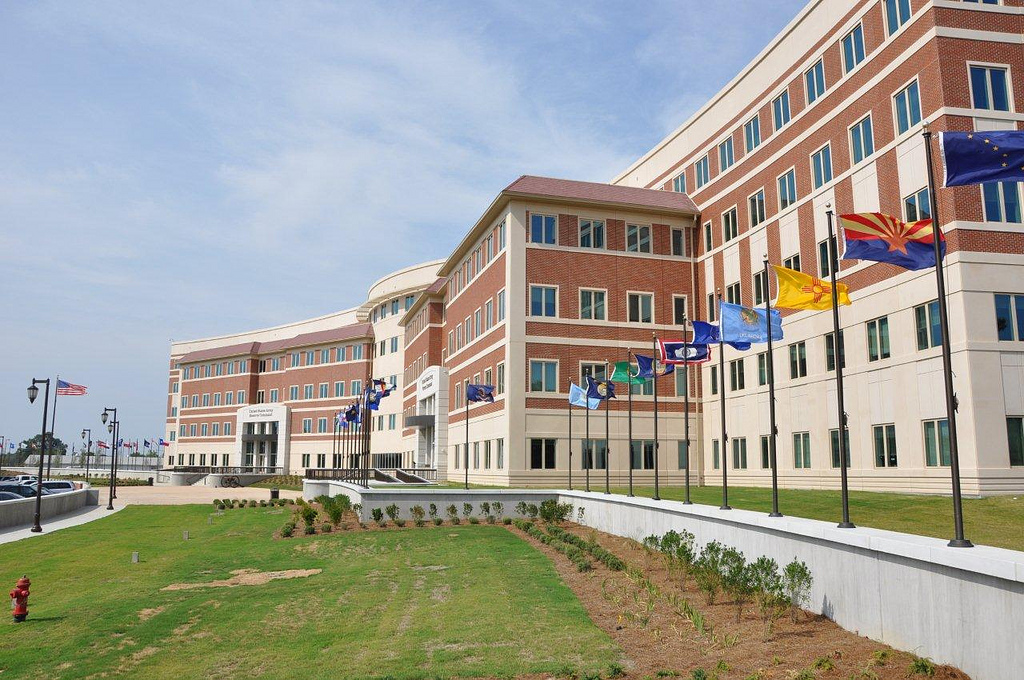 Uncertainty lingered for years around this longtime military base's future. That all changed last summer when Reed made a surprise announcement that filmmaker Tyler Perry would purchase roughly 330 acres to build a film studio complex for a discounted price of $30 million.
Although the future was uncertain for a long time for the former Army base at Fort McPherson in Atlanta, officials believe that the Fort McPherson redevelopment project represents an unparalleled opportunity to transform the southwest region of Atlanta.
Atlanta officials and the MLRA project that the construction of Tyler Perry Movie Studios, on 330 of the total 488 acres of the old Army base, will bring at least 5000 new jobs to the area, a much-needed boost in employment for the local economy that was hit hard by the recession.
In June 2015, the McPherson Implementing Local Redevelopment Authority (MILRA), along with help from the Atlanta District Council of the Urban Land Institute, created a panel of experts to determine the best marketing opportunities for the 145-acre parcel of land acquired from the Army at Fort MacPherson.
The Panel's study showed that they could break the 145-acre area into the following development zones: a historic village, film production supported retail, a wellness/office campus, Lee Street retail, a green space anchor, and Campbellton Road residential, office, and mixed-use space.
The Lee Street project would bring employment opportunities with retail, dining, and even a hotel that would serve both Tyler Perry Studios and the surrounding communities.
The Campbellton Road project would offer smaller community-scale developments that mesh with adjacent neighborhoods, like grocery stores, coffee shops, and affordable retail stores.
Brian Hooker, the executive director of the MILRA, expects to break ground soon, and he remains confident that both Tyler Perry Studios and future surrounding retail and mixed use areas will dramatically improve southwest Atlanta by bringing unprecedented economic and employment opportunities to the area.
Hooker believes that the community needs those businesses, period. He believes the project will help lower vacancy rates, build stronger communities, and boost property values, creating an urban development that hasn't been seen in that area in decades.
It is the mission of the MILRA to "create an environment that transforms Fort McPherson into a vibrant location that catalyzes growth, opportunity, and prosperity in our surrounding community."
Martin Luther King Jr. Drive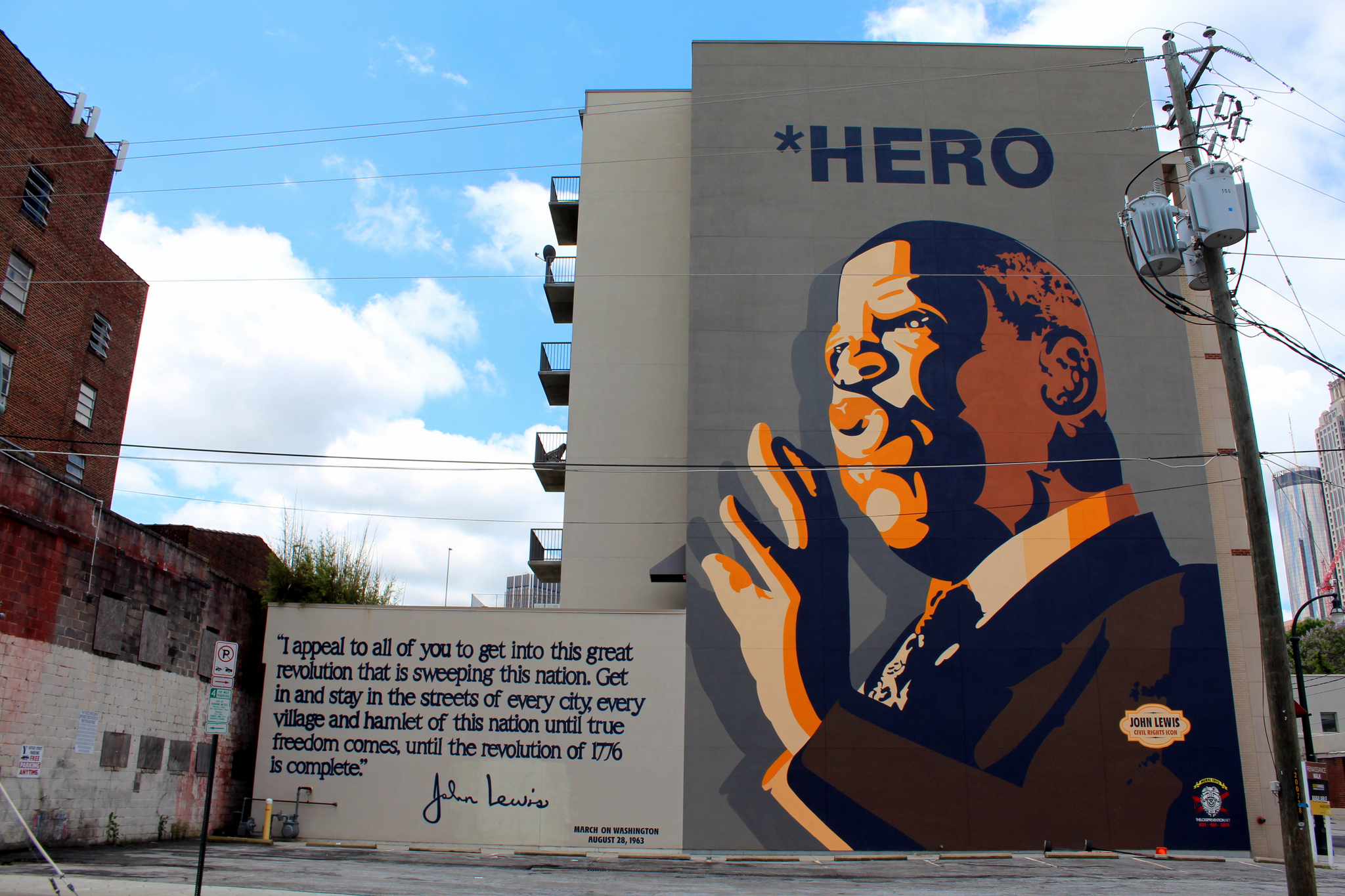 Martin Luther King Jr. is a name that should beget images of strength, unity, and hope, but much of Atlanta's namesake street is currently filled with urban eyesores like abandoned buildings, old apartments, and blighted areas that have fallen into disrepair.
The street that flanks the State Capitol and drives through the heart of the historic Atlanta University Center and past the Georgia Dome deserves better.
Atlanta Mayor Kasim Reed plans to use money from the city's $250 million infrastructure bond package to turn the twelve plus miles of Martin Luther King Jr. Drive into, "one of the most attractive streets in America."
Mayor Reed's plan for the Drive, along with City planners, would reduce the number of MLK Jr. Drive lanes from four to two, one lane in each direction, to provide space for much-needed bike lines for the city. The renovation of MLK Jr. Drive would also include functional and beautiful roundabouts, pedestrian crosswalks, plant-filled medians, small parks, as well as public art exhibits, much like the ones currently seen along the Beltline.
The construction of the short-term projects, like sidewalks and medians, could be completed by as early as 2017. The bulk of the project most likely will not be finished until at least 2020, because, to even get started, much of the blighted property along the drive would need to be purchased, cleared, and transformed.
There's no question that the renovation project of MLK Jr. Drive would improve the basic infrastructure of the streets and sidewalks, but it would also raise property values and breathe new life into that neighborhood of Atlanta.
Turner Field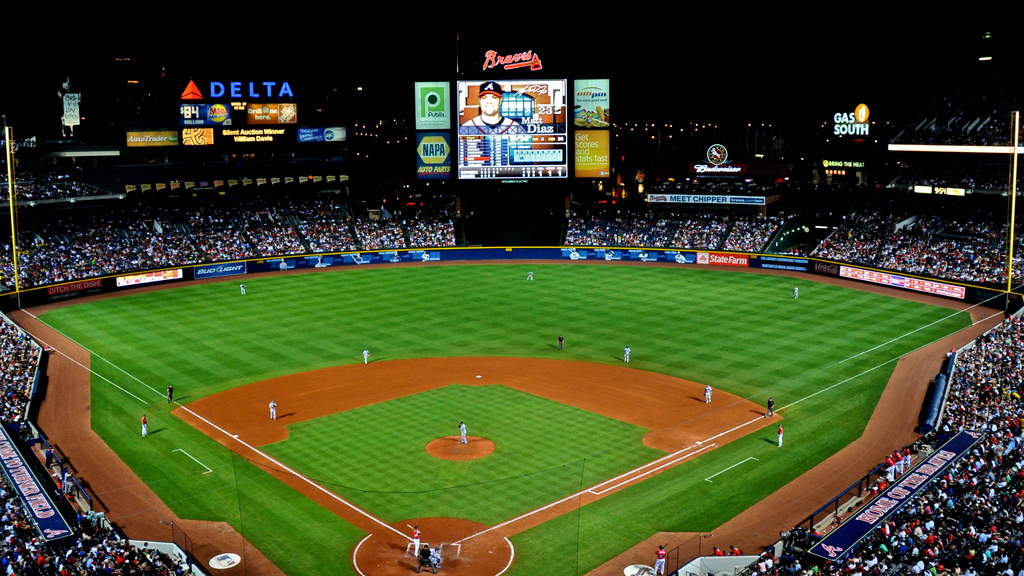 With the Atlanta Braves leaving Turner Field for their new stadium in Cobb County, the city and its residents now have the opportunity make plans for the Turner Field area and reverse the negative effect that the stadium and its acres of parking lots had on Atlanta's neighborhoods.
Residents and officials alike, through a community benefits coalition and the Turner Field Task Force, have begun fielding offers from potential bidders for the soon-to-be-former home of the Braves. As of yet, Georgia State University seems to be the most likely candidate for the property.
The university wants to convert the stadium into a new 30,000-seat football, soccer, and track-and-field stadium, as well as build a new baseball park, academic buildings, and green space.
"A private team led by real estate development powerhouse Carter and Columbia Residential would build private student housing, a mixed-use campus of shops, restaurants, retail and single-family and market-rate apartment homes on a majority of the surrounding area of about 80 acres," according to AJC.com.
Community advocacy group representatives from the surrounding neighborhoods are pro-development, and they look forward to the potential for community basics like grocery stores, coffee shops, restaurants, bars, and laundromats.
Residents are optimistic about GSU as their new neighbor, as long as they gear their development plan towards both residents and those affiliated with the university.
Although there is not yet a consensus on Turner Field should be used in the future, there is a consensus that the Braves moving to a new location presents a rare opportunity for Atlanta to revitalize its neighborhoods. Residents and officials both hope for a mixed-use are that will generate much-needed tax revenue for the city.
Underground Atlanta and South Downtown

WRS, Inc. announced back in 2014 its plan to purchase the 12-acre property known as Underground Atlanta for 25.8 million dollars. It was a deal that would both ease the financial burden the property places on the city as well as giving the historic city-center area a chance to revitalize.
WRS, Inc. plans for the property to include, "a live-and-shop development with retail and residential space that takes full advantage of Underground Atlanta's proximity to university, government, sports and public transit centers," according to the WRS, Inc. website.
WRS, Inc. plans to replace much of the ground-level buildings with a grocery store, hotel, conference center, and apartment buildings, encouraging a flow of residents to an area that was previously all retail space.
Residents seem most excited by the promise of a downtown grocery store through this revitalization deal. These plans would transform the 12-acre property into a community, rather than a shoddy and at times creepy tourist destination.
Revitalizing the Underground will, by proxy, revitalize South Downtown Atlanta, the history area south of Marietta Street, which would undoubtedly benefit from redevelopment.
Common Ground
If Atlanta wants to see progress from redevelopment in the form of more jobs, new businesses, increased housing, lower crime rates, and decreased blight, elected officials of the city will need to start listening to its residents and taking their concerns seriously. Progress won't be possible if everyone involved can't find common ground.
If they can find common ground, though, Atlanta has some amazing opportunities for redevelopment and revitalization that will transform the city into a new and vibrant center for both residents and commerce.
Photos courtesy of: Geoff Livingston, U.S. Army Corps of Engineers Savannah District, Wally Gobetz, Greg Duckworth II, theunquietlibrarian